FY 2014
March, 2015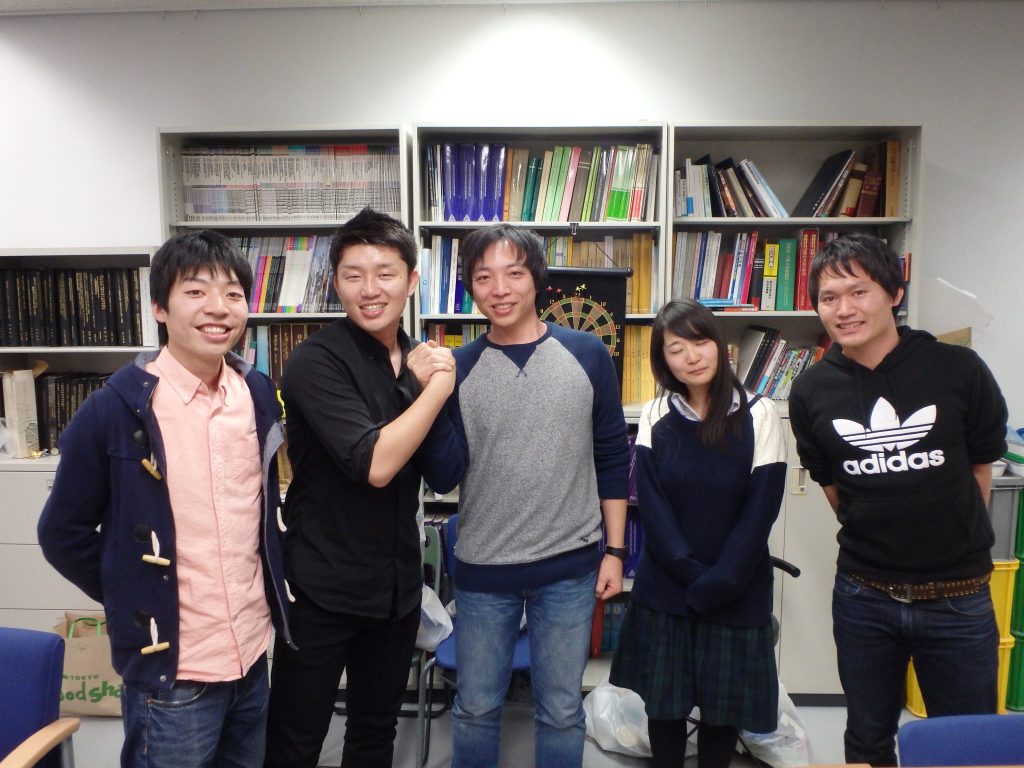 Graduation cerebration for Umehara, Miyamoto, Otsuka and Kaji, and Farewell party for Mera, Koike and Hosono.
卒業祝い(梅原さん、宮本君、大塚君、梶原君)と送別会(米良君、小池君、細野さん)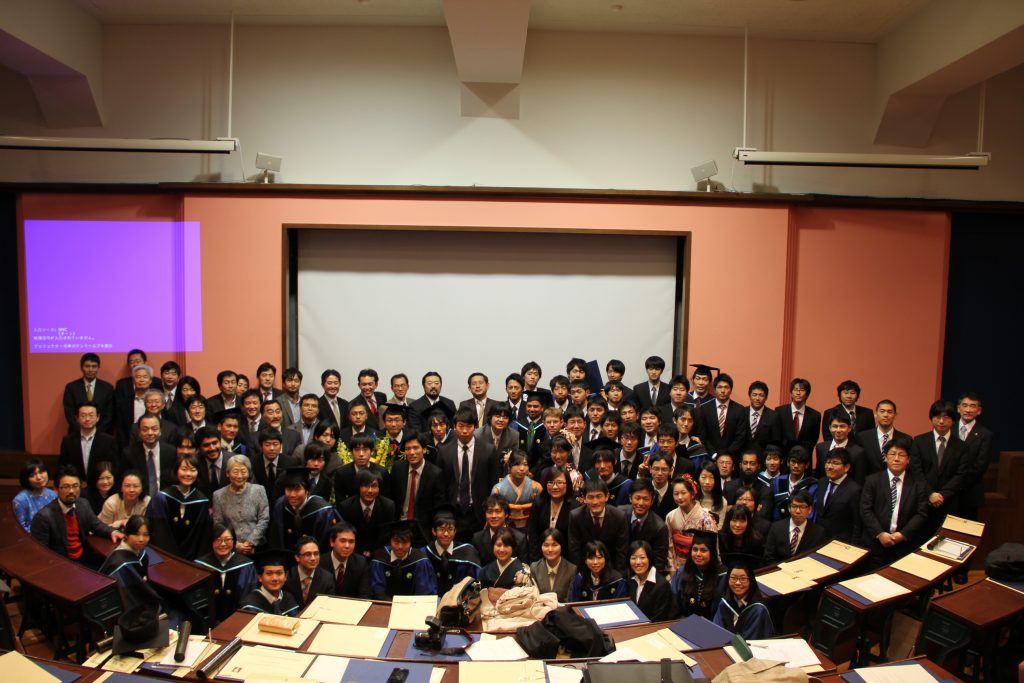 Graduation ceremony for Mera.
米良君の学位授与式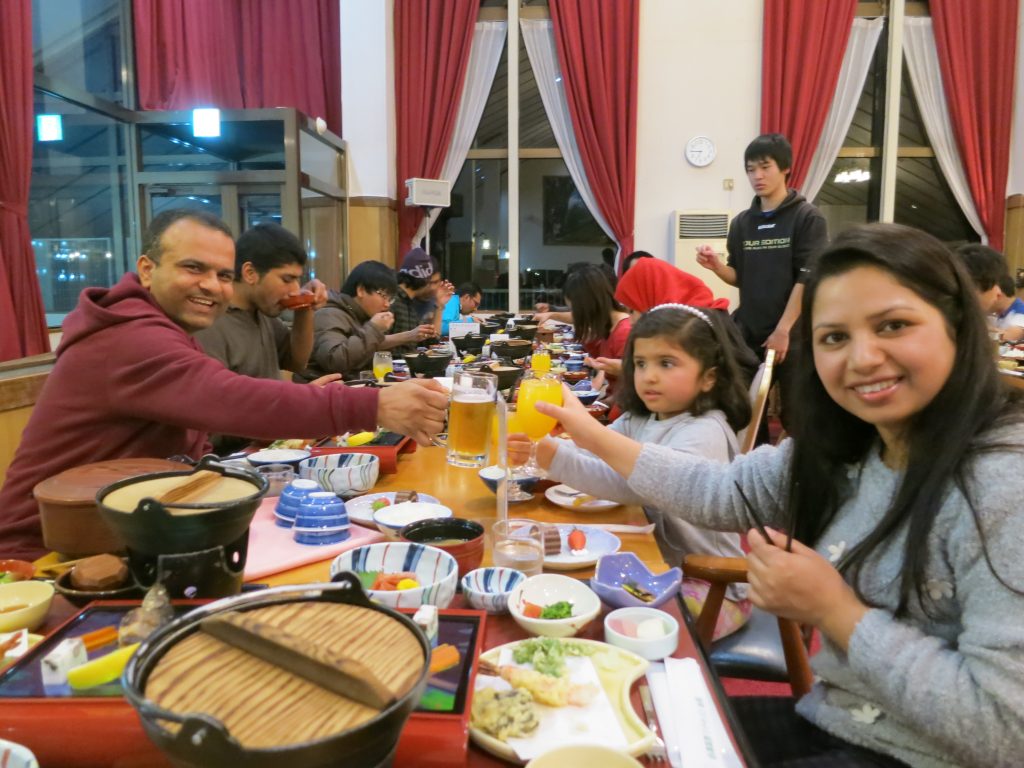 Ski trip
研究室スキー旅行
February, 2015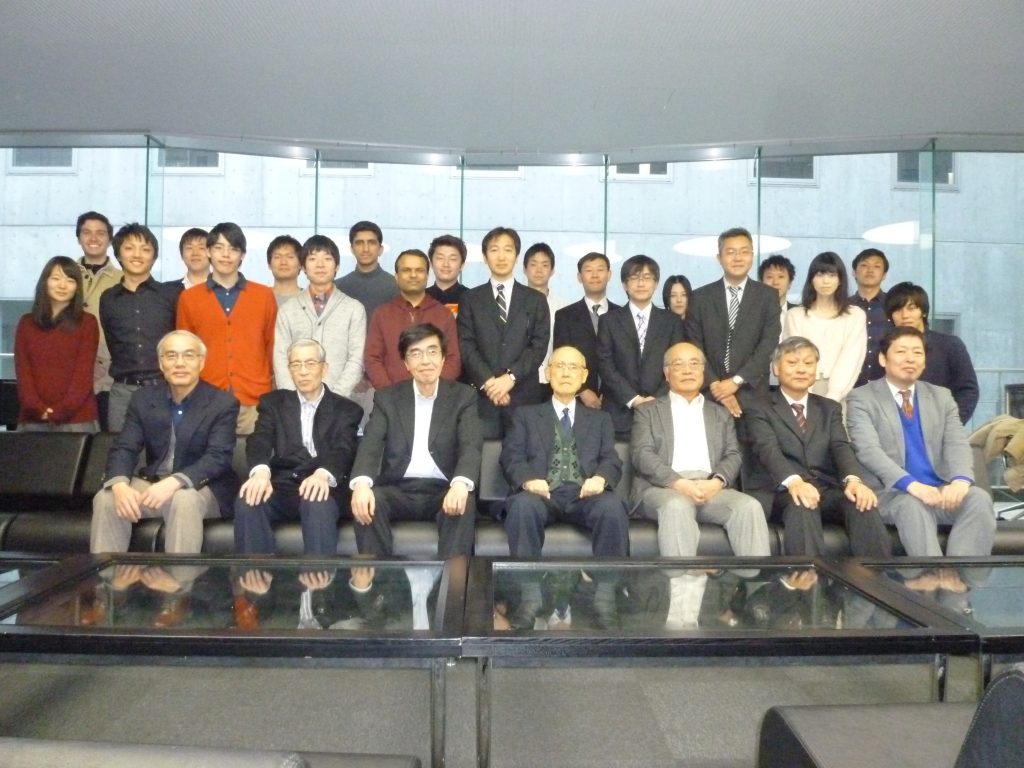 New year party of Kiyota, Konagai and Tamura labs.
恒例のOB・OG新年会
December, 2014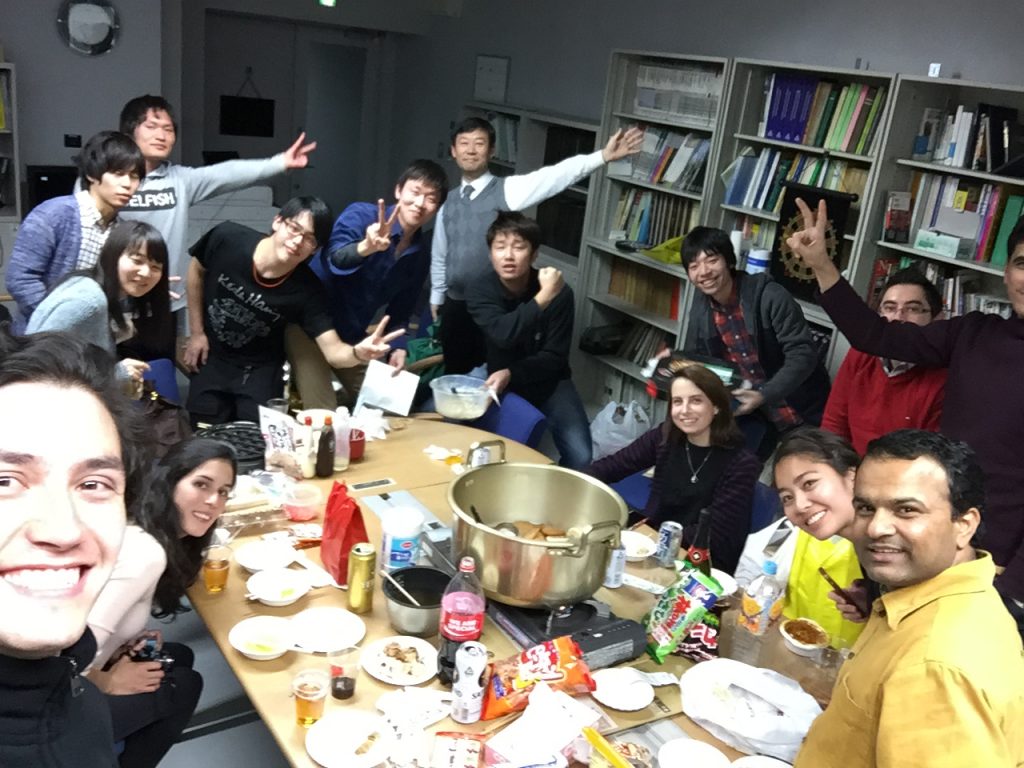 Christmas party
忘年会+クリスマスパーティ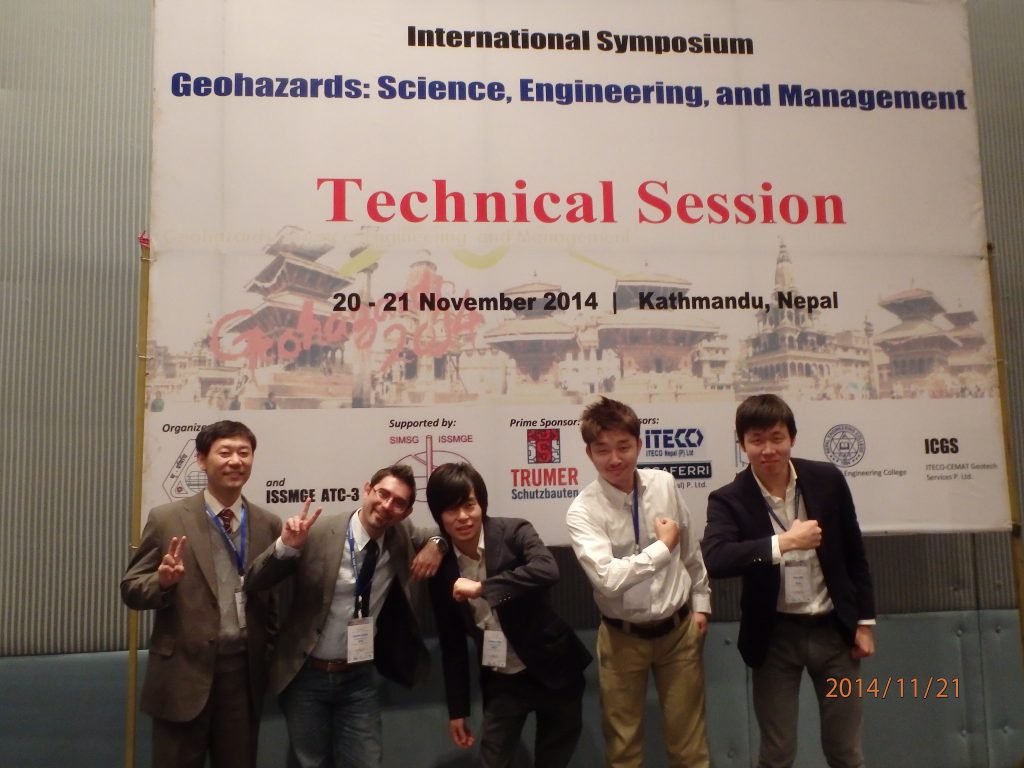 IS Geohazards in Kathmandu, Nepal
カトマンズで開催されたIS Geohazardsで研究室メンバーが発表しました
November, 2014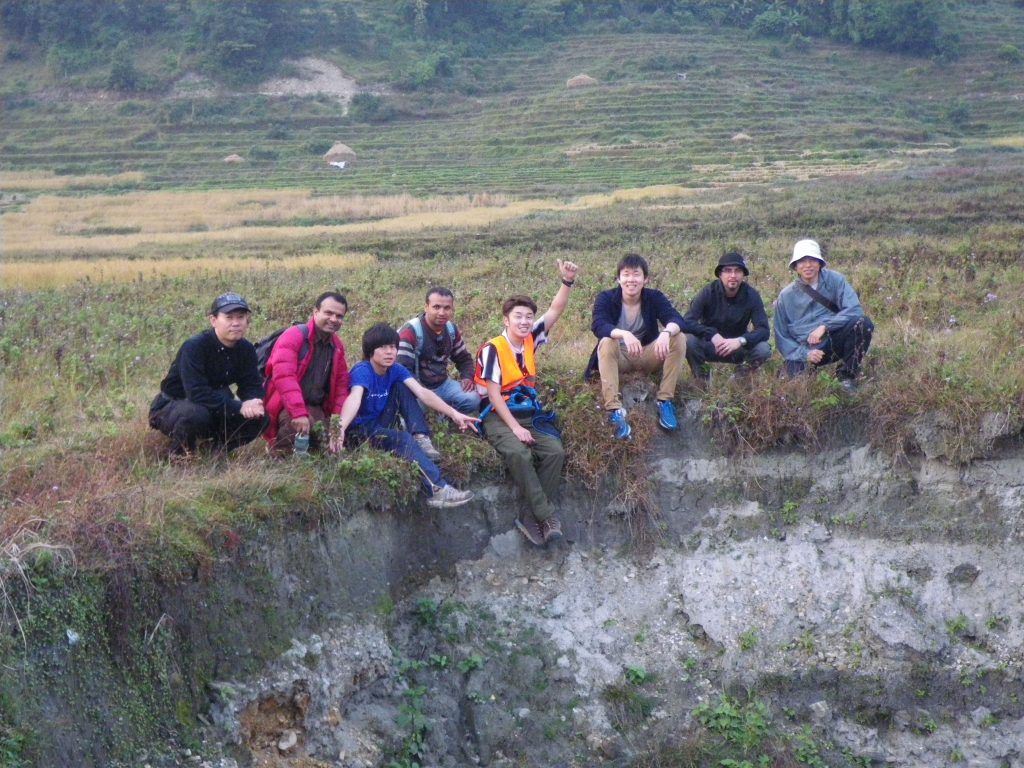 Follow-up survey of sinkhole damage in Pokhara, Nepal
ネパール・ポカラの地盤陥没調査(継続)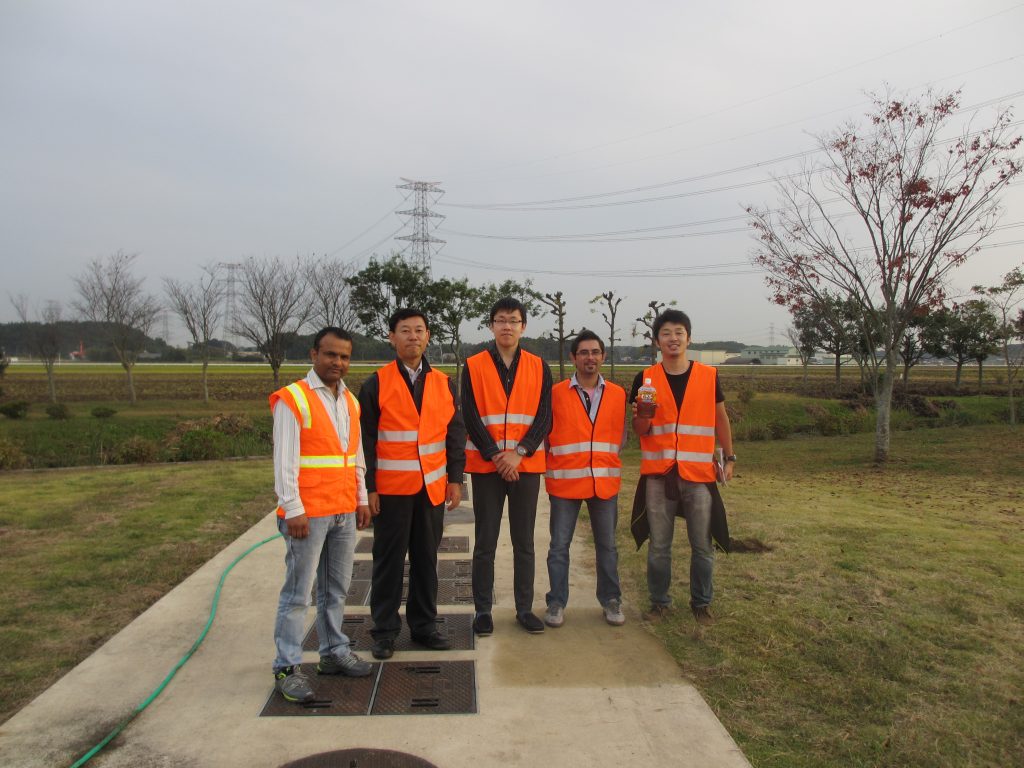 Surface wave test in Urayasu City
表面波探査試験を浦安市で実施
October, 2014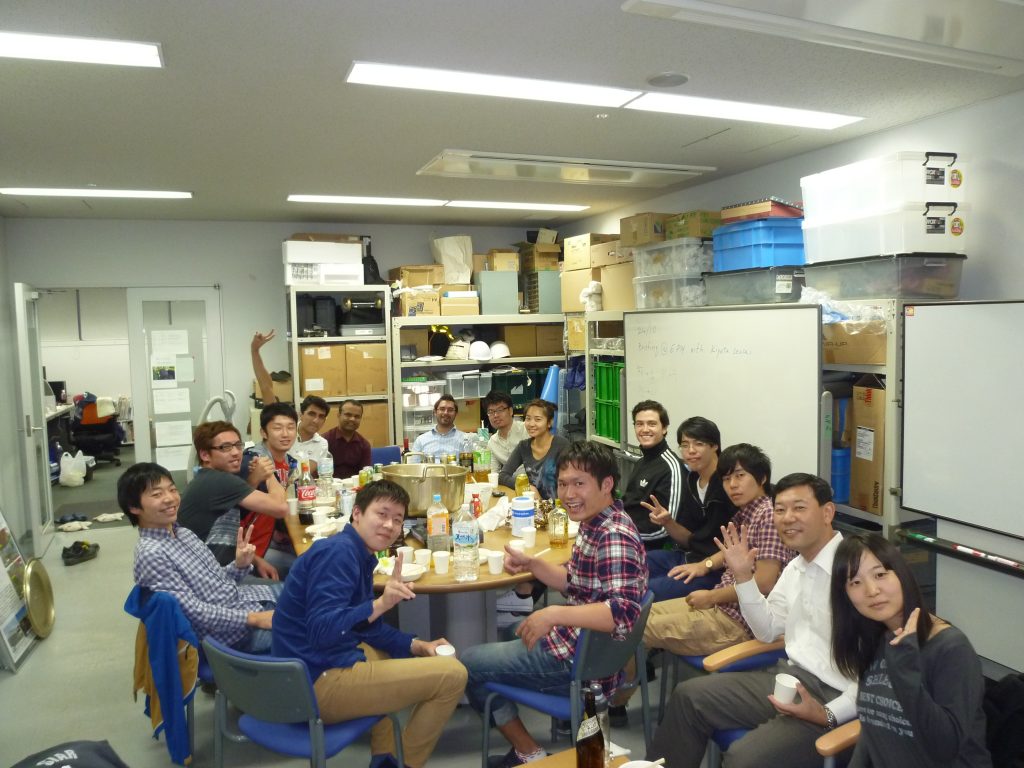 Welcome party for new students, Chris and Umar
Chris君とUmar君の歓迎会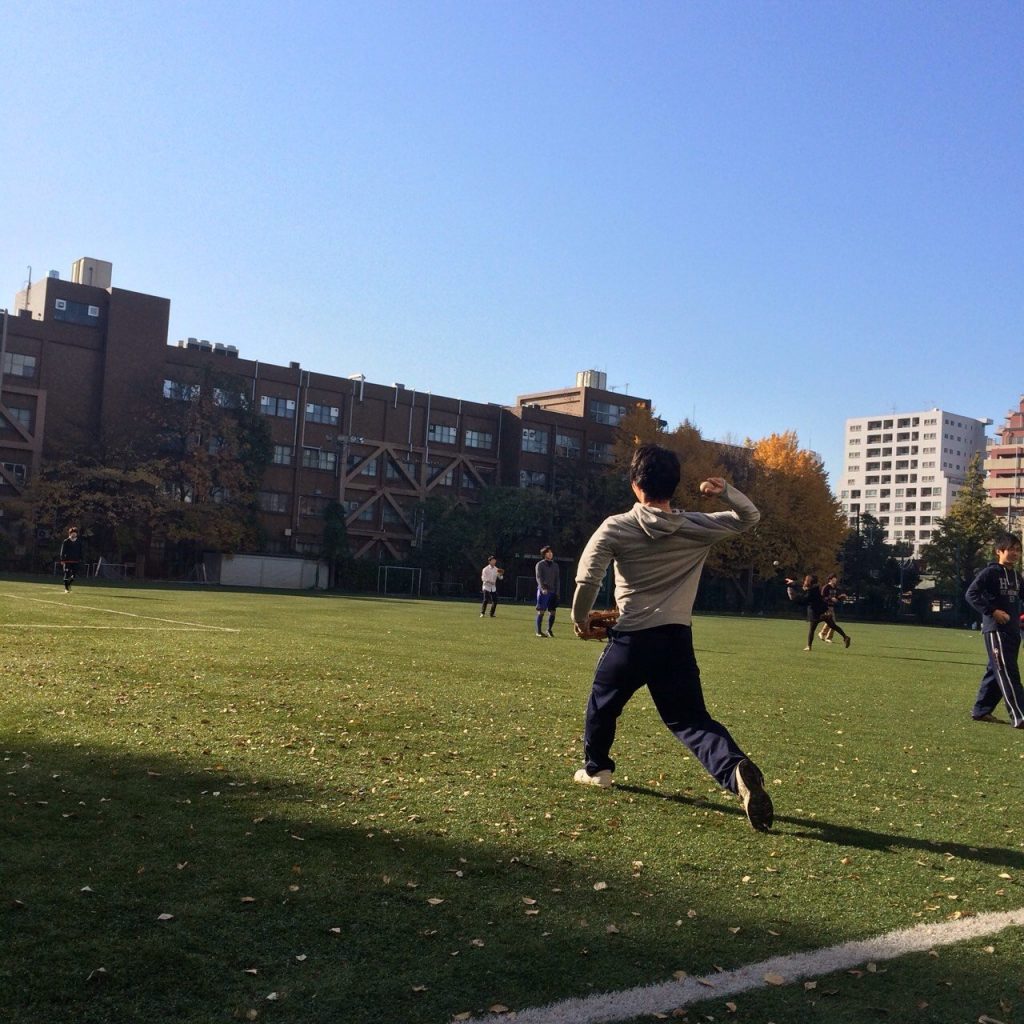 Softball match, Okamura Cup
岡村杯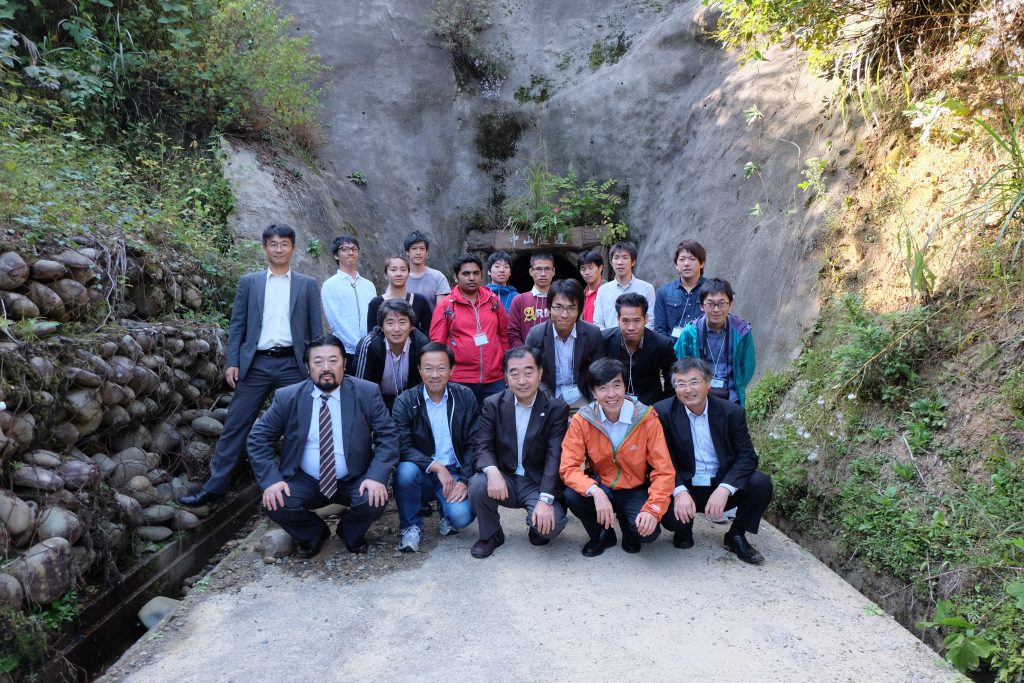 Earthquake Engineering Conference, JSCE was held in Nagaoka City
Roxさんが長岡で開催された地震工学研究発表会に参加しました
September, 2014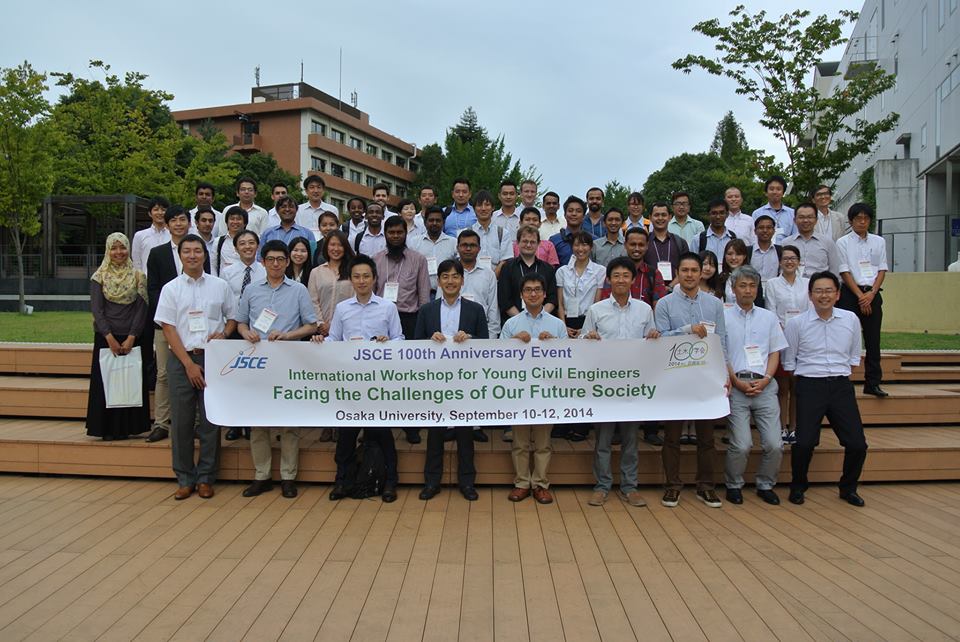 JSCE conference was held in Osaka
大阪で開催された土木学会全国大会に参加しました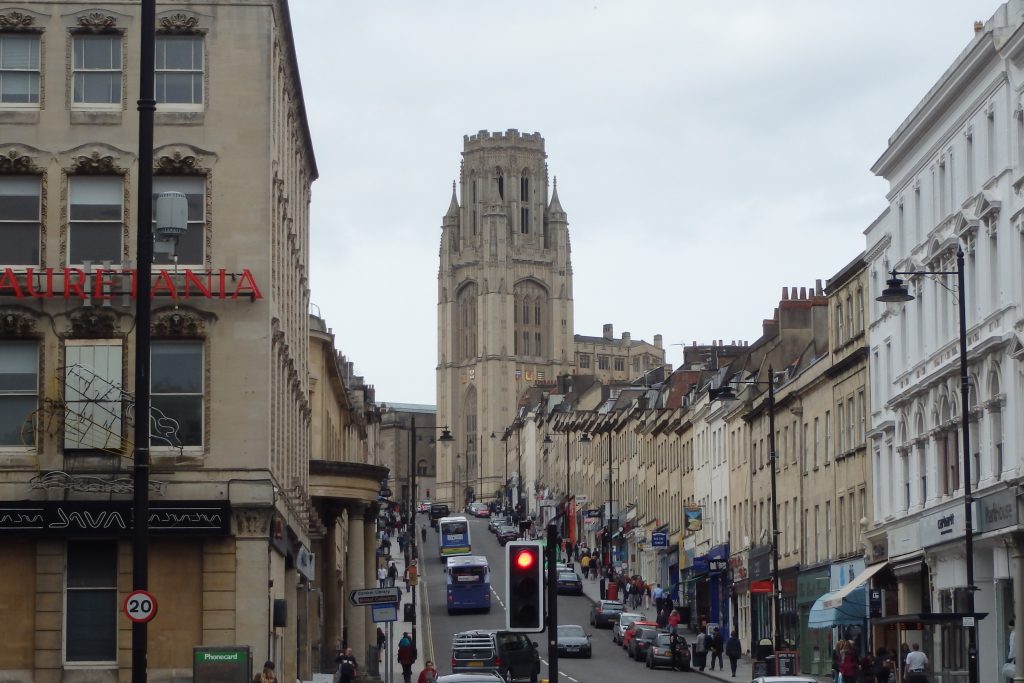 Associate prof. Kiyota departed for sabbatical in University of Bristol, The UK.
清田准教授が英国ブリストル大学でのサバティカルに出発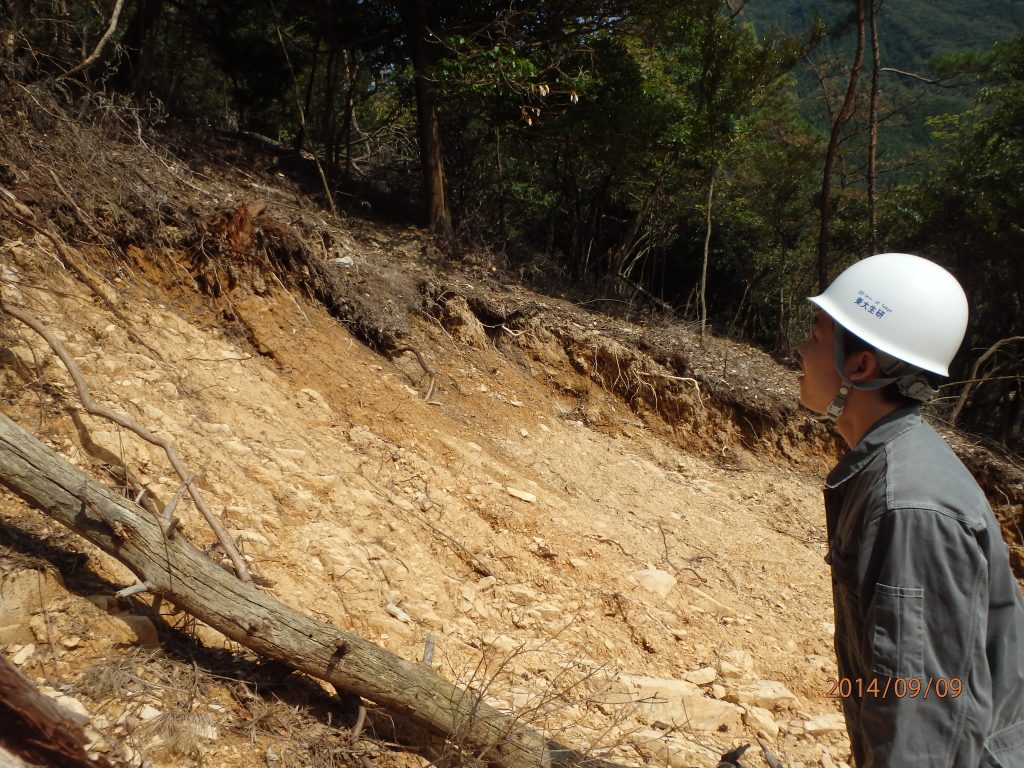 Damage survey of heavy rainfall-induced landslides in Hiroshima Pref.
広島豪雨被害災害の調査を実施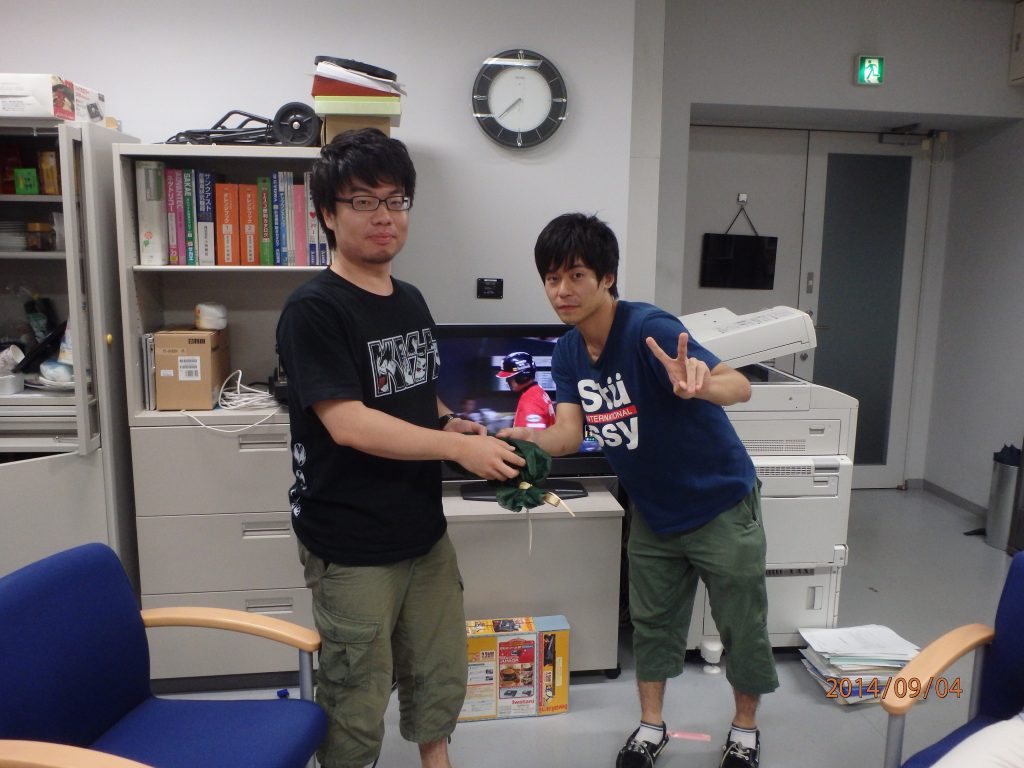 Graduation party for Han
Han君の博士号お祝いパーティー
August, 2014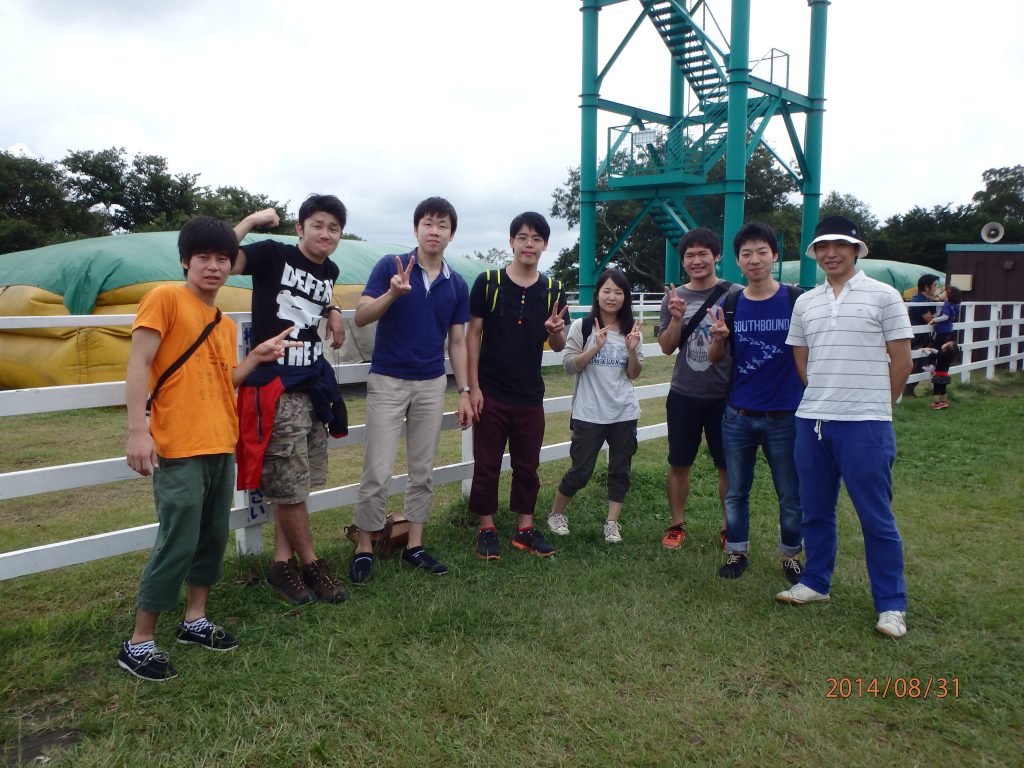 Laboratory trip to Boso, Chiba Pref.
千葉・房総半島へ研究室旅行
July, 2014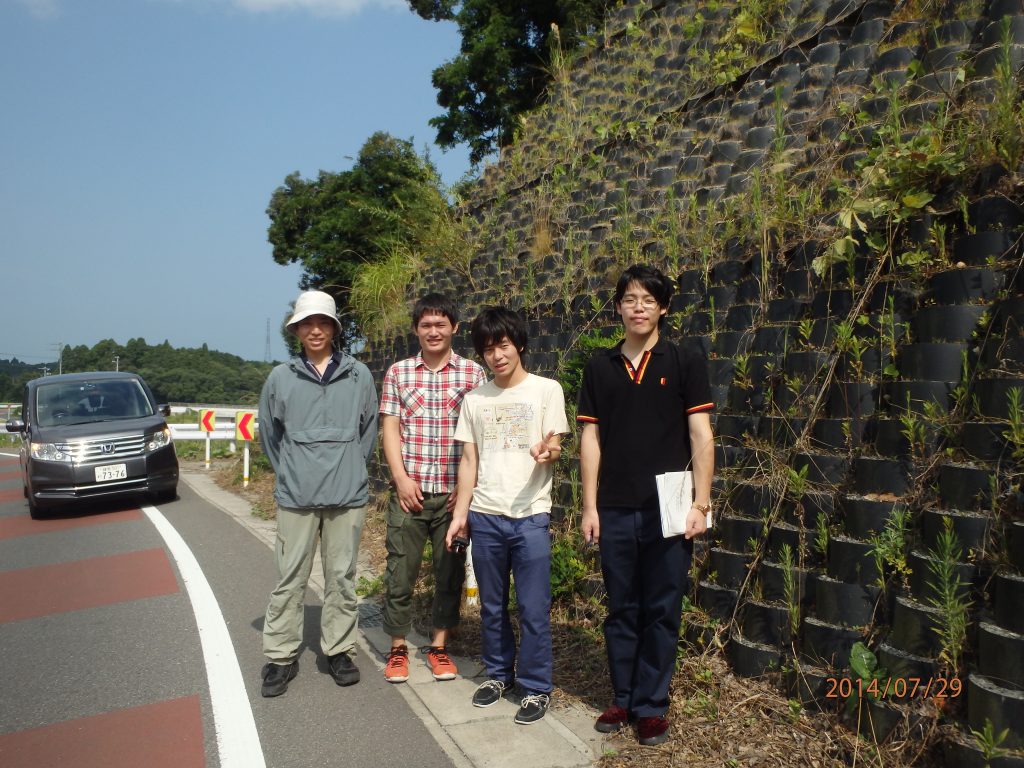 Technical visit to construction site of geocell retaining wall
ジオセル擁壁の現場見学
Japan-Taiwan Geotechnical Workshop was held in Kokura, Fukuoka Pref.
北九州・小倉で開催された日台地盤工学WSに参加しました
June, 2014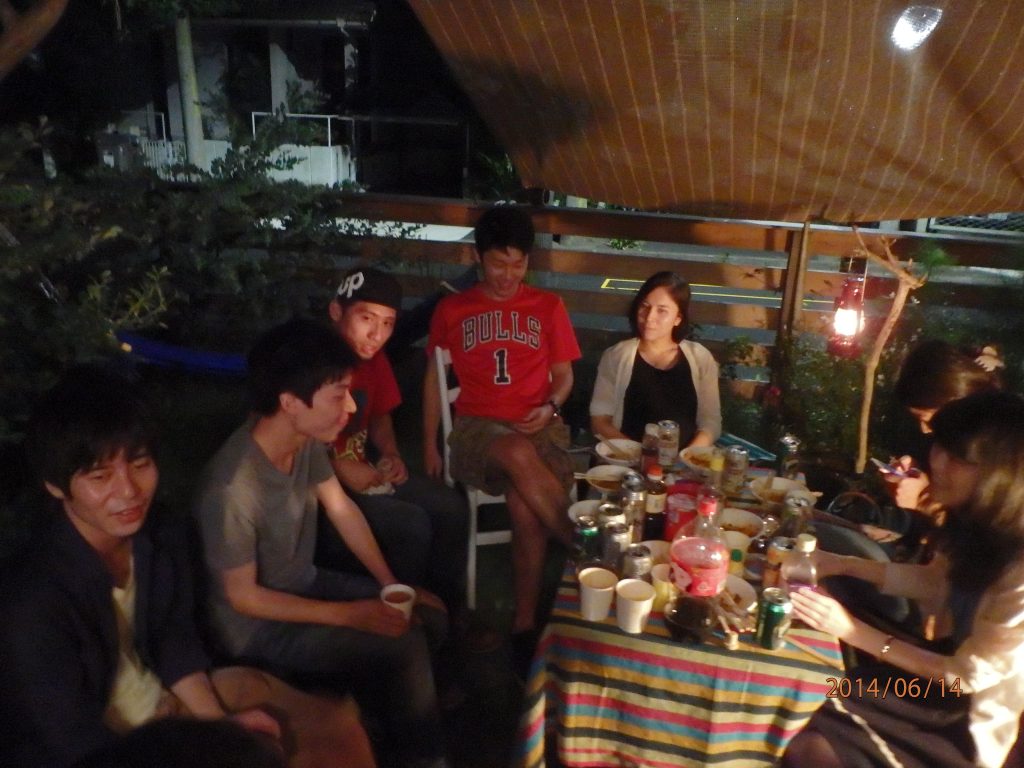 Welcome BBQ party for new students, Ayu and Xu.
AyuさんとXu君の歓迎BBQパーティー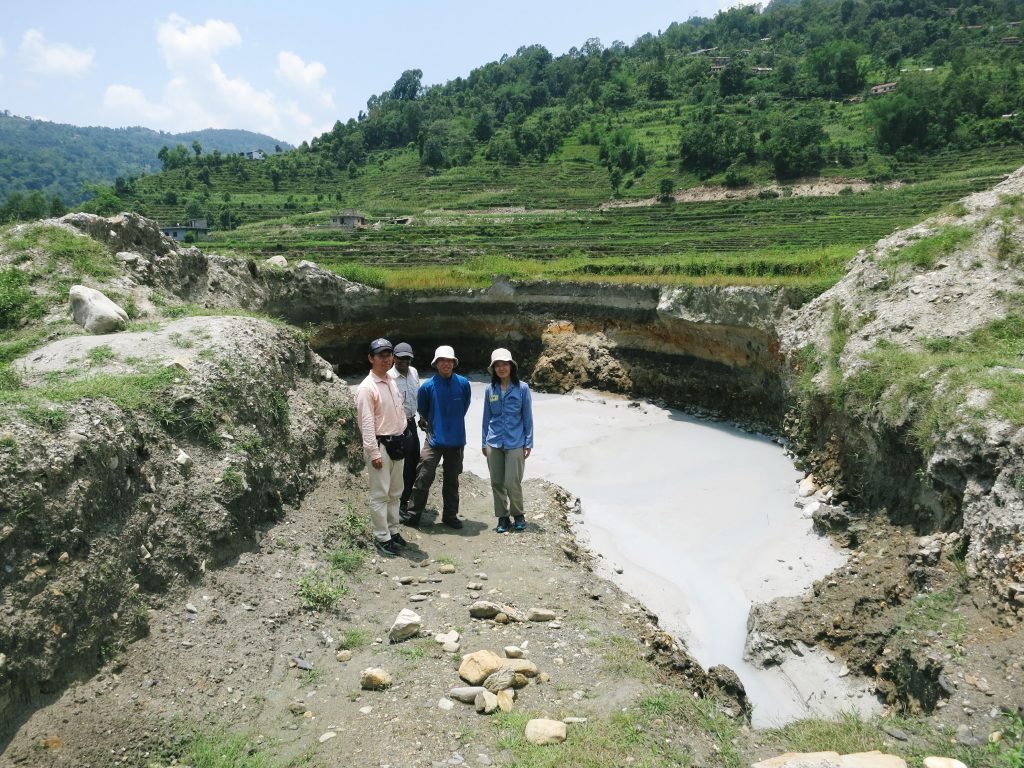 Damage survey of sinkhole, Pokhara, Nepal.
ネパール・ポカラで連続的に発生する地盤陥没の現場調査を実施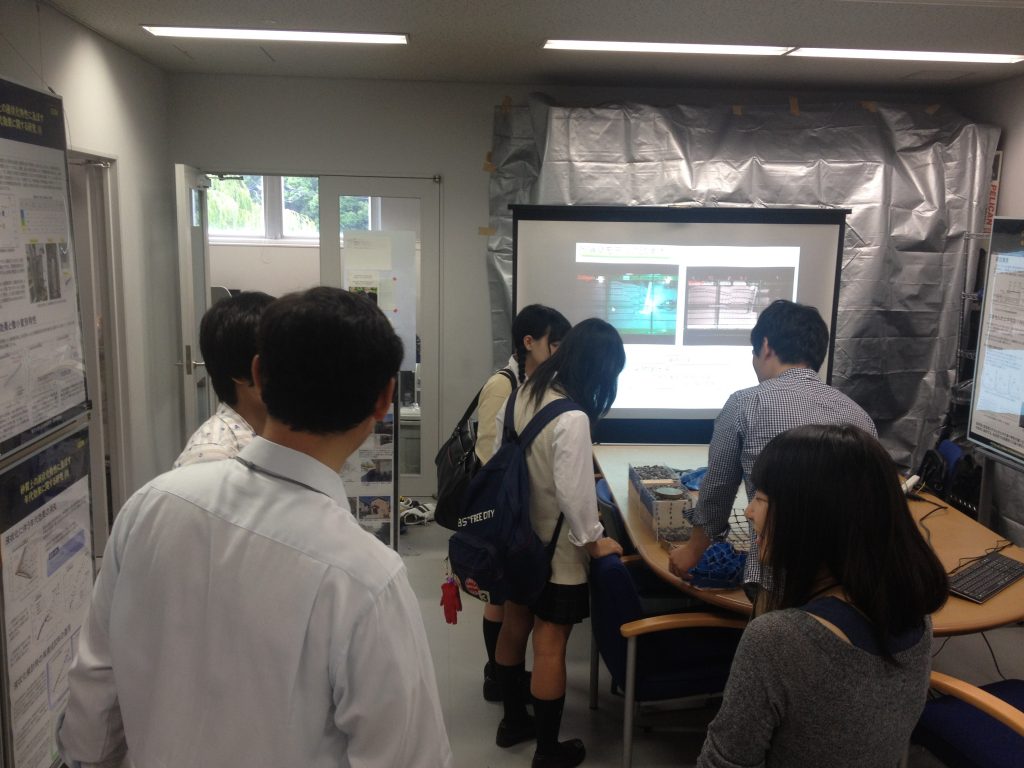 IIS Open Campus
生研公開
May, 2014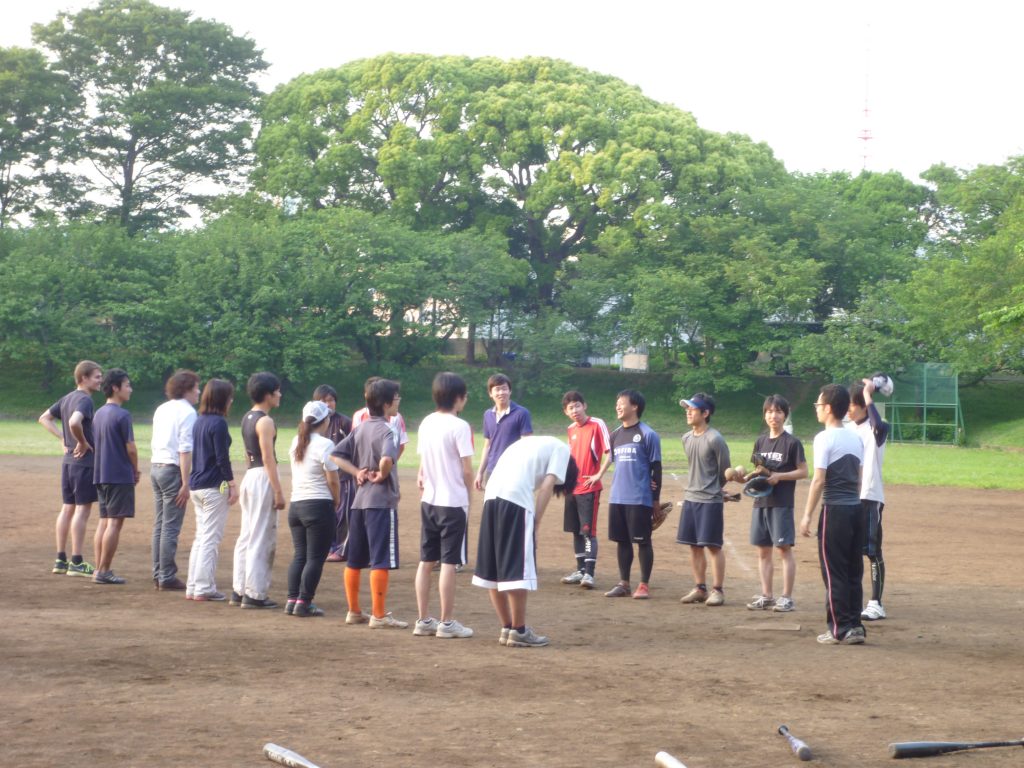 IIS Softball match
生研1部のソフトボール大会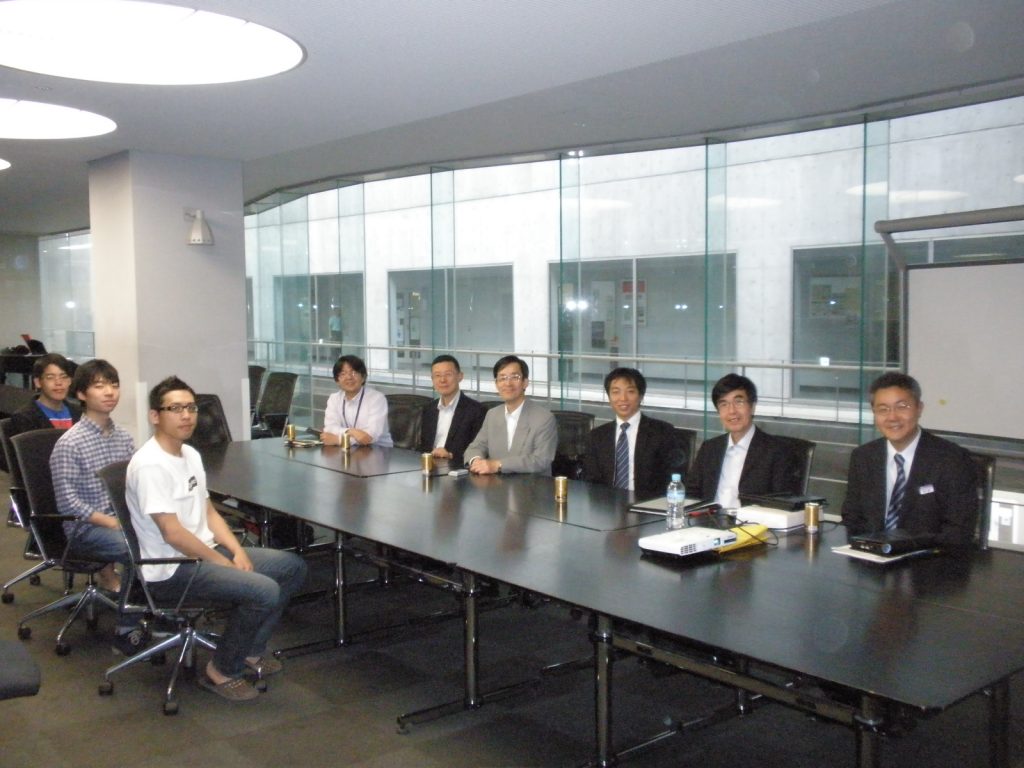 Joint seminar with RITI​
清田研と鉄道総研の交流セミナー
April, 2014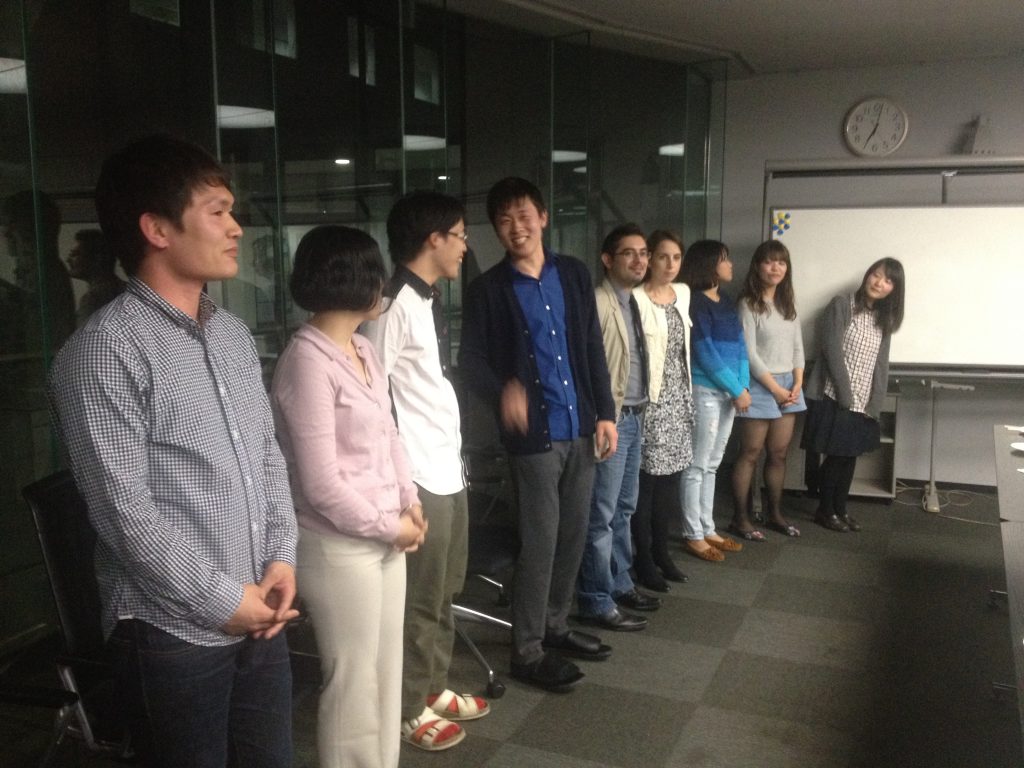 Welcome party for Arai, Umehara, Miyamoto, Otsuka, Hosono and Gabriele
新井君、梅原さん、宮本君、大塚君、細野さん、Gabrieleさんの歓迎会(目黒・沼田研と合同)