Earthquake Geo-disaster Mitigation
地震地盤防災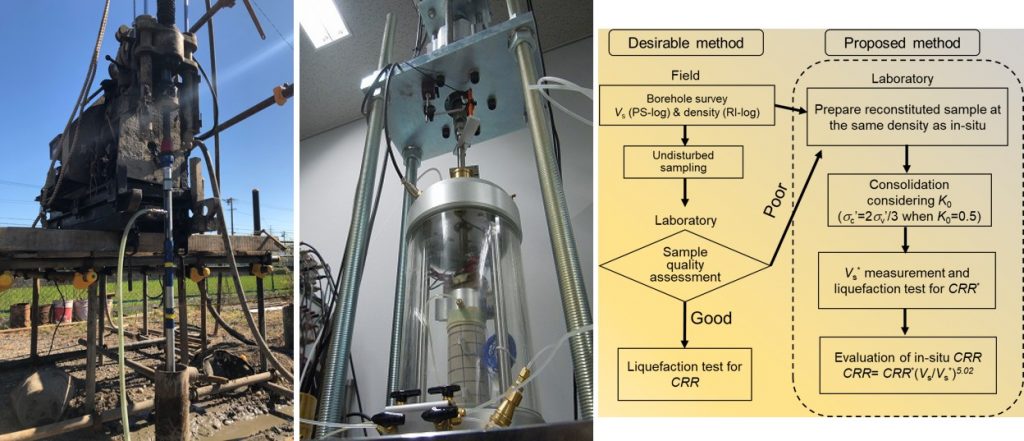 Investigate the effects of soil characteristics depending on the study site on the behaviour during an earthquake, and contribute to the development of rational seismic design and geo-disaster mitigation.
顕著なローカル性を有する地盤の特性が地震時の挙動に及ぼす影響を検討して、合理的な地盤耐震設計の構築や地震被害軽減に貢献します。
Weathering of Geo-materials
地盤材料の風化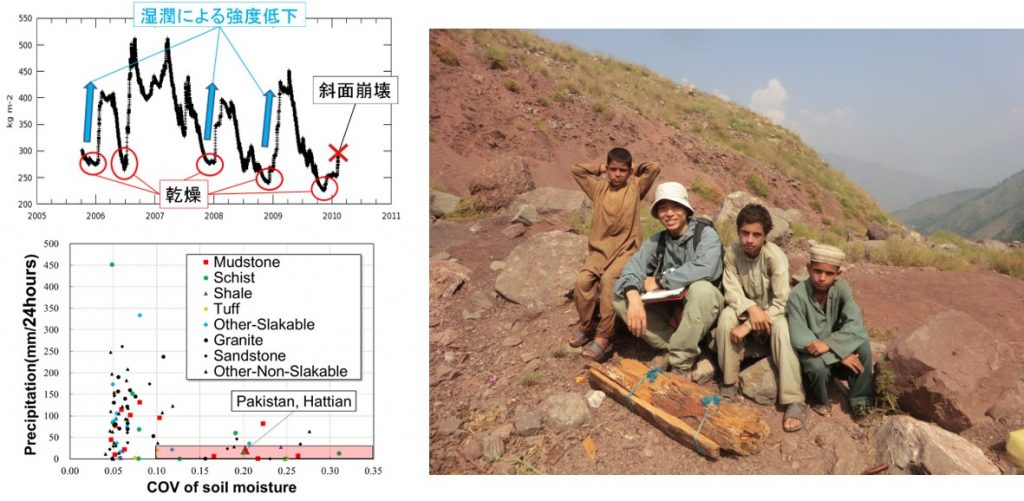 Investigate the effects of weathering phenomena with time and change in environment on the strength and deformation characteristics of geomaterials.
時間と環境の変化と共に進行する地盤の風化作用が、強度・変形特性に及ぼす影響を検討します。
Reinforced Soil Structure
補強土技術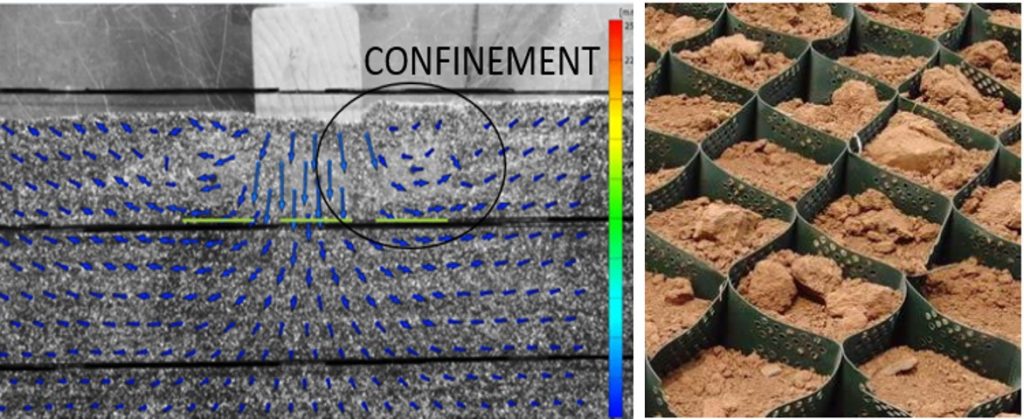 Investigate the interaction between reinforcement and geomaterials, and develop rational and economical soil reinforcement technology.
補強材と地盤材料の相互作用を明らかにして、合理的かつ経済的な補強土技術の開発を行います。
Damge Survey
災害調査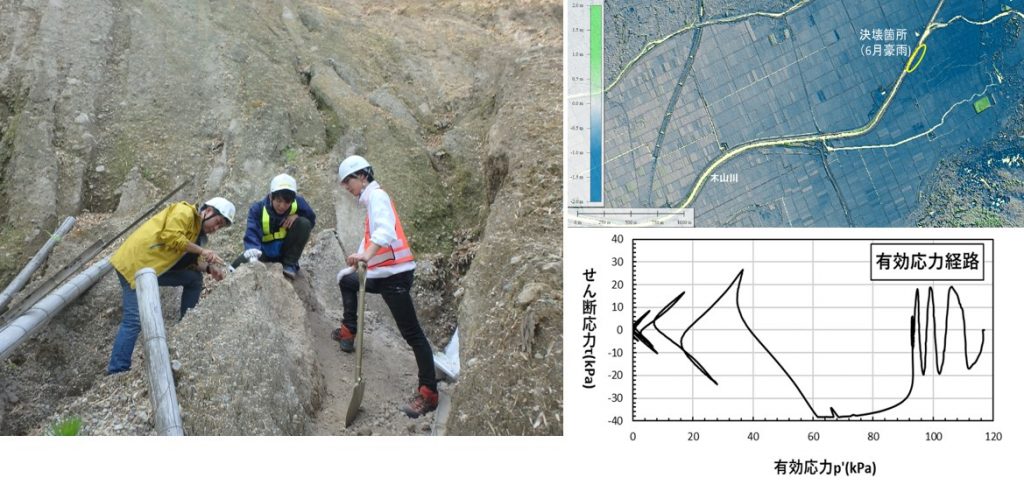 Investigate the mechanism and conditions of the geo-disaster that has occurred by using various effective survey tools, and contribute to improvement of future regional disaster mitigation plan.
発生してしまった地盤災害のメカニズムと発生条件を様々なツールを用いて明らかにして、将来の地域防災能力の向上に役立てます。