Geosynthetics reinforced soil retaining wallジオシンセティックス補強土擁壁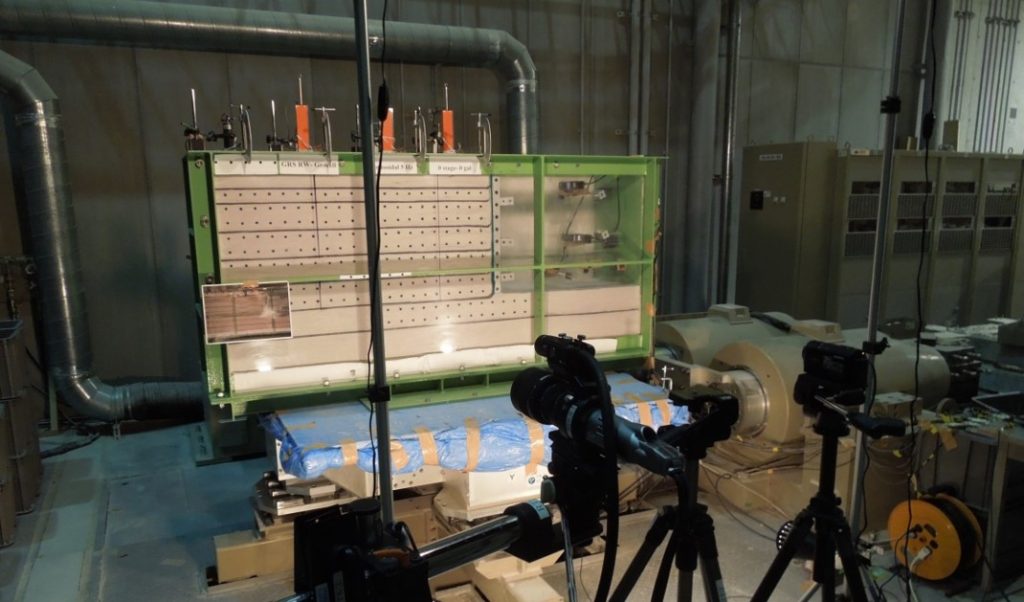 We are developing soil reinforcement materials to ensure high stability of the retaining wall with backfill against a huge earthquake. Recently, a square-shaped geocell has been developed, which shows a high reinforcing effect even on large-particle fill materials. Seismic performance of the retaining wall with the invented reinforcement material will be examined by pull-out test and shaking table model test.
巨大地震に対しても高い安定性を確保できる補強土技術の研究を行っています。使用される盛土材料や締固め作業が十分管理されない途上国での施工も視野に入れて、大粒径の現場発生土でも高い補強効果が得られる改良型ジオセル等の開発を行っています。考案した補強材は、土中引き抜き試験と振動台模型実験によって、その耐震性能を検討します。
Bearing capacity characteristics of geo-cell reinforced soil
ジオセル補強地盤の支持力特性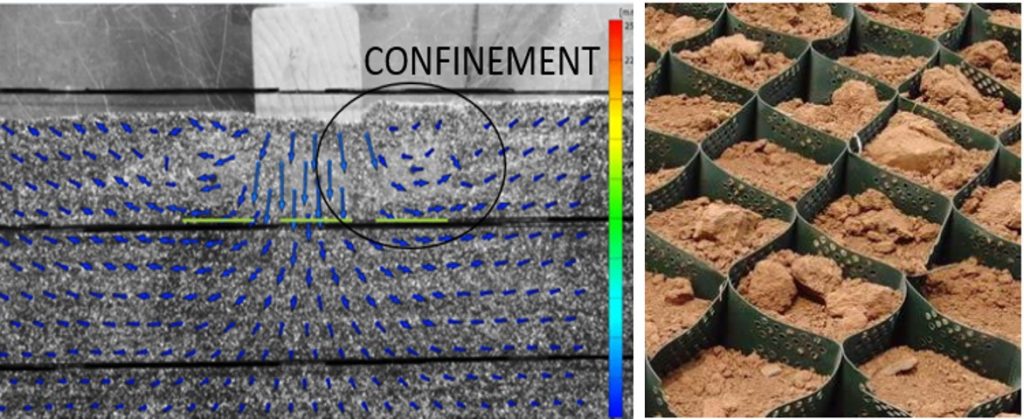 When the geocell is laid on the foundation of the structure, it is expected that the vertical bearing capacity of the foundation will be improved. in order to investigate the bearing capacity characteristics of geocell-reinforced soil, a series of small scale model tests are being carried out together with digital image correlation.
ジオセルを構造物基礎として用いることで、鉛直支持力の向上が期待されます。本研究ではジオセル補強地盤の支持力発現機構を検討するため、デジタル画像相関技術を併用した模型支持力実験を実施しています。